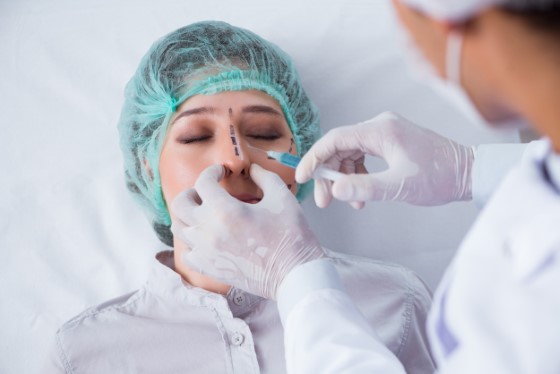 Have you ever wanted to alter the appearance of your nose, but aren't so keen on the idea of surgery? Many other patients feel the same way, which is why ICCM offers a
non-surgical rhinoplasty
option to deliver a refined nose without the need for invasive surgery. Also known as
liquid rhinoplasty
, this effective treatment is used to help correct minor nose irregularities by injecting dermal filler into the nasal contour. This walk-in walk-out procedure offers immediate results with no downtime. Let's delve into the specifics to see if the option is right for you.
The use of dermal fillers in the nose
The liquid nose job via the use of dermal fillers is actually a very common way to rectify any bumps or irregularities in the nose. You can attain a more pleasing shape without undergoing surgery via a procedure that is performed in as little as 10 minutes. For those bothered by nasal humps or concerned about a flat nasal bridge,
dermal fillers
can add projection to the tip of the nose while smoothing out wall depressions. If you suffer from a crooked nose as a result of injury, this procedure can certainly also offer some improvements.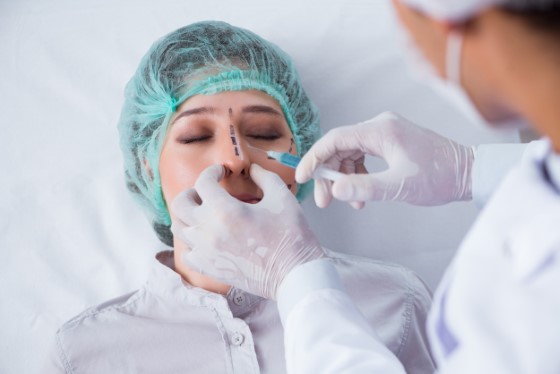 The non-surgical rhinoplasty procedure can correct small irregularities by injecting dermal filler to create a more pleasing aesthetic
What is involved in the non-surgical process?
The process for a non-surgical rhinoplasty is very simple and safe, as the dermal fillers we use have been used extensively in Australia with positive results. At ICCM, we use a filler that lasts up to 18 months and is easy to reverse should you change your mind about the results. It is essentially just an injection administered by the
cosmetic doctors at ICCM
, the dermal fillers will be tailored to create the look you desire.
Understanding dermal fillers
One of the reasons why dermal fillers are considered to be so low-risk is the fact that they contain a natural sugar chain already found in our skin. They require no pre-treatment and can easily target hollows in the nose to create a straighter appearance, flatten a hump or rectify a nose that deviates.
Even minor irregularities of the nose can have a huge effect on your facial aesthetic. Let ICCM create more symmetry in your look today.
Why would I consider a non-surgical rhinoplasty?
The nose is a central focal point of the face, and issues often are very noticeable, especially to ourselves when we look in the mirror each day. As the nose defines your look, being unhappy with its aesthetic can cause a lack of self-confidence. Without any significant downtime or discomfort, the non-surgical nose job makes corrections that can restore confidence and comfort. The non-invasive nature of this procedure means it is appropriate for patients of all ages, providing a natural, harmonious look in a very small amount of time.
The non-surgical rhinoplasty cost and what to do if you are interested
The cost of a non-surgical nose job starts at $550 and the first step to making sure it can help your situation is a consultation with the team at ICCM. Costs may vary based on your individual needs, but an exact price will be given after the consultation, which has no obligation attached to it. At ICCM, it is important that you are entirely comfortable with your chosen procedure before moving forward. We are here to help, support you and restore your body confidence. Let's chat today if this seems like the path that will help us achieve that for you.
Don't forget to share this via , , , , , , , , , , , and .