Not everyone is blessed with beautiful plump lips, which is why they turn to lip augmentation. Patients who have been born with a lip irregularity such as A-symmetry, a thin top lip, or simply lost volume due to aging, may benefit from a lip augmentation.
Lip enhancements are one of the most popular and commonly requested cosmetic procedures. There is now a wide range of options available to patients looking for solutions in this area of lip enhancements.
There are many ways in which the lip enhancement procedure can rejuvenate your look providing, fuller, sexier lips.
What will a lip enhancement do for me?
With an ICCM lip enhancement, Sydney patients can achieve fuller, more desirable lips instantly. Lip augmentation is often used in conjunction with anti-wrinkle injections and offers the following benefits:
Achieve soft, pillowy lips
The procedure is performed quickly with no surgery or downtime required
Able to provide all lip types with sensuous results
The compound used is naturally found in the body
The creation of a smooth fullness that is resistant to lumps
You will maintain the look for a number of months
The injectable is slowly broken down by the body and absorbed
An affordable way to achieve a fresh new look
Gain a significant confidence boost
What happens during our lip enhancement procedure?
The most common method is the injection of dermal fillers, which produces excellent results. There are a few ways lip enhancements can work:
Fill in the cushion of the lips to get a more plump effect
Fill in the border of the lip to give more definition and shape
Fill in lip lines and wrinkles above the lip and border (great for smokers)
Fill in lines at the corners of the mouth.
How quickly will I be able to get on with my day?
There is no downtime after our lip enhancements, and you can return to work or leisure right away. Your results will last 6 – 12 months as your body naturally absorbs the filler. Some clients can experience an even longer-lasting result.
Your cosmetic doctor will explain exactly how to take care of your new lips and prescribe any appropriate medications to help manage pain and discomfort.
What should I expect as part of the consultation?
If you are considering a lip enhancement, the first step is a personal consultation with our skilled team who deliver dermal filler injections near daily. At this stage, you will have the opportunity to discuss your goals and we will explain the realistic expectations and results to ensure you are happy with them before moving forward.
Other issues that we may discuss during your consultation can include:
Any medical conditions, both past and present
Current medications, including nutritional supplements and herbal remedies
Past surgeries, particularly on the facial area
Other treatments you have received
If it is made clear that lip enhancements may not be the best procedure to achieve your specific goals, one of our many other procedures will present a solution that may be better suited to the outcome you desire.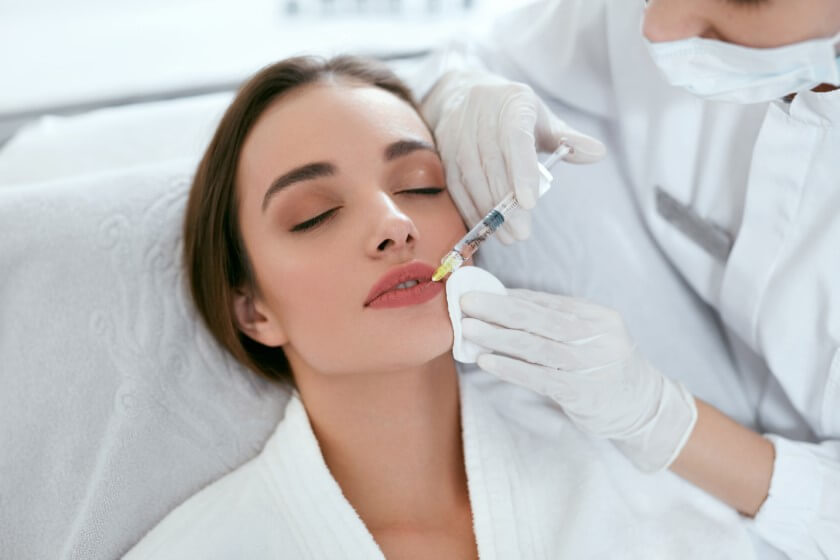 Lip enhancement performed at ICCM can provide the youthful look that many desire.
What is the cost of a lip enhancement?
Pricing for lip enhancement at ICCM starts from $520. A consultation is required to determine the volume required for your situation, at which point an exact price will be given.
The procedure will be performed by the skilled staff at ICCM, led by Dr Tony Prochazka, who has over 20 years of experience with a wide range of procedures.
As an Inaugural Dean of the Faculty of Medicine at the Australasian College of Cosmetic Surgery, Dr Prochazka is also the former vice-president of the Cosmetic Physicians Society of Australasia.
He is a regular presenter and teacher at international conferences and has performed many lip enhancements over his time, with excellent results.
Frequently Asked Questions
Why your lip enhancements should be performed at ICCM
Experience: Dr Prochazka has over 15 years of experience in cosmetic surgery and over 20 years in non-surgical injectable treatments
Caring Attitude: Our patients' safety and well-being are always our foremost priority.
Pricing: Reasonable, realistic pricing in the face of a competitive and rapidly evolving market
Convenience: Ideally located in central Sydney on Macquarie Street (famous as Sydney's leading "specialist street"), close to transport and parking