So if you're struggling to reduce those bulges of fat on your hips you should consider love handle removal. Sydney residents can count on the experts at ICCM to help slim their lower bodies.
These areas can resist exercise and diet which is why love handle liposuction is such a popular procedure in Sydney. It targets these areas with proven and effective results, to create a body shape you can be proud of and confident in.
The love handles can be a very difficult area to target with exercise and diet, which is why ICCM offers love handle liposuction to help remove those stubborn areas of fat.
What is involved with love handle lipo?
When it comes to effective cosmetic medical procedures that do not require a lot of downtimes, love handle lipo is regularly requested. Those looking to sculpt and tone their body shape can permanently remove the love handle bulges for a smoother body contour.
Slightly different from traditional liposuction, we offer this process as a less invasive alternative that does not require a general anaesthetic. Instead, we use local anaesthesia which is injected into the area, creating a much more comfortable removal process, with the added benefit of less required downtime.
What causes love handles?
Love handles develop slowly over time and are often due to the accumulation of body fat as a result of consuming excess calories and a lack of exercise. The body produces more fat than it can burn and so fatty bulges appear in certain areas. However, there are a number of other causes of love handles:
Aging
Unhealthy diet
Lack of sleep
Lack of exercise
Alcohol
Genetics
Medical conditions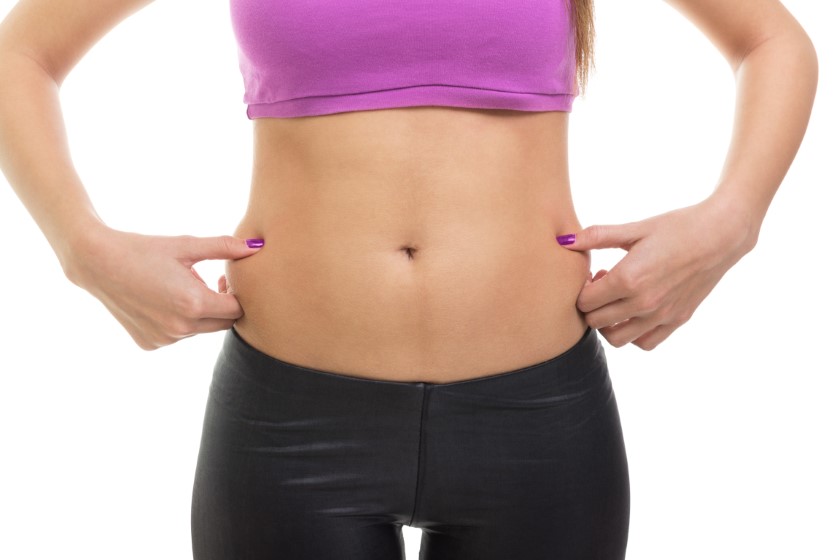 Fat cells can be permanently removed from the love handle area with liposuction.
What are the benefits of this method of love handle liposculpture?
We use the latest love handle lipo techniques for fat removal so that you can return to your normal routine as quickly as possible. Many people refrain from considering cosmetic surgery solutions as they think it will create too large of a dent in their schedule. Those bothered by stubborn fat on their back now have access to a removal option that means minimal downtime and less bruising.
Love handle liposuction offers the following benefits:
Fat cells are treated with ​state-of-the-art ultrasound energy to facilitate the removal
A small incision site through which a thin cannula is inserted, lowering the risk of removing too much fat
A process that gives the doctor more control to create better results
A minimal chance of scarring with lower recovery times
The use of a local anaesthetic involves less chance of an adverse reaction
Increased skin tightening due to the stimulation of collagen during the procedure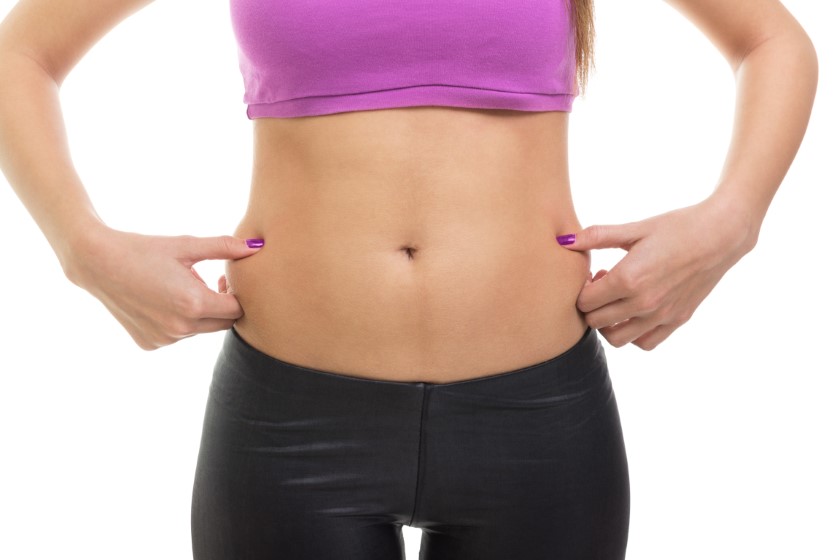 Fat cells can be permanently removed from the love handle area with liposuction.
Any bruising from the procedure will disappear after two to three weeks.
What are the risks of a love handle liposculpture?
Any surgical or invasive procedure carries risks but as our technique for love handle lipo is minimally invasive, it's considered quite safe. The most significant risk is having too much fat taken from the treatment area. However, when performed by an experienced, appropriately qualified health practitioner, this is extremely unlikely to happen.
Is this procedure the right fit for me?
If you've been struggling to rid yourself of your love handles for some time now and diet and exercising aren't working, then love handle lipo could be the right cosmetic procedure for you. If you book an initial consultation with us, we'll be able to talk you through the whole process in more detail and discover if you're a good candidate for the procedure.
Are your love handles causing self-confidence issues? Let the team at ICCM help with a quick and effective love handle lipo procedure today.
I want to get rid of my love handles, what is the next step?
The first step towards being love handle-free is a personal consultation with our chief cosmetic doctor at ICCM. We take this time to discuss your concerns to ensure we offer the right cosmetic surgery for your situation. It is important to confirm your suitability and that you feel comfortable with the procedure moving forward.
To ensure this, we assess your physical and emotional health while answering any questions you may have. These discussions will likely include the following subjects:
Current and past medical conditions
Medications or supplements you are taking
Any past surgeries or other cosmetic treatments
Your body concerns and expected outcomes
Are your love handles causing self-confidence issues? Let the team at ICCM help with a quick and effective love handle lipo procedure today.
During the procedure, fatty deposits are removed by thin cannulas that have been inserted into the desired area.
What can I expect during this procedure?
We use the latest technology (VASER) for our love handle liposuction surgery. During the procedure, the treated area is first filled with a medicated solution. The fat cells are then targeted with state-of-the-art ultrasound energy before being removed from the body through a gentle suction process.
Thin, hollow tubes known as cannulas, are inserted below the skin through tiny incisions. They are then used to break apart and vacuum out unwanted fat. The incisions are made in the body's natural folds (when possible), in order to minimise the appearance of any resulting scarring.
How to maintain your new look?
Even though the excess fat that's targeted during love handle lipo is removed permanently, the remaining fat cells can still expand if you don't maintain a healthy lifestyle. In order to keep your new look, you need to ensure you eat well and do regular exercise.
What does love handle lipo cost in Sydney?
Procedures vary in their complexity which has a direct effect on their associated cost. This makes the consultation an important step in determining the specific cost of your procedure. Once we have determined the relevant work based on the extent of what will be required to achieve your goals, we will provide an exact and customised quote.
To help in your planning phase, however, we can let you know that the procedure starts from $4,500 or $30 per week.
Frequently Asked Questions
Contact us today for any more information you may require but in the meantime check out our FAQs below.
Why choose us for your love handle liposuction procedure?
At ICCM we use the latest and most advanced technology for our treatments to ensure we provide the best service to our clients. We also pride ourselves on the quality care we provide to all of our patients and ensure we treat everyone as an individual to achieve their specific goals.