Those who are searching for a younger, more rejuvenated appearance may find mid-lower facelift surgery a useful option. This procedure primarily targets the cheek and jaw-line areas by tightening the underlying muscles, redraping the skin and removing excess skin prior to suturing to lift and restructure the lower face. Our chief cosmetic surgeon at ICCM specialises in a Mid & Lower Facelifts, also known as the MACS Lift.
The mid-facelift Sydney patients can access at ICCM, may rectify sagging cheek fat pads and transform the mid-face completely. This process will lift sagging muscles and skin creating a younger aesthetic image.
The primary areas rectified by the mid-facelift procedure are:
Lifting sagging fat pads and skin
Facial tightening
Redefining the jaw-line
What are the benefits of this procedure?
Procedure performed as Day-Surgery with anaesthesia
All incisions are very well concealed
Visible results with longevity
A youthful look refreshing your facial aesthetic
Older patients around the fifties to early sixties may prefer facelift surgery with added procedures (such as eye-lid surgery or neck procedures) to see more dramatic results. All of this can be assessed and discussed during your initial planning consultation with the ICCM team.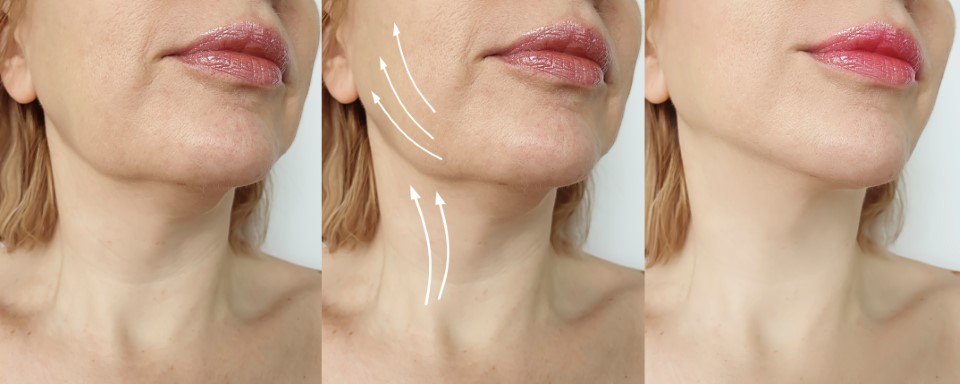 Looking for a younger, more refreshed aesthetic for the lower face? ICCM can help book an initial consultation today.
How is the mid-facelift procedure performed?
Patients will be anaesthetised and the surgeon will make some initial incisions around the front to the bottom of the ears. This is how they will access any drooping facial muscles. The skin is then redraped and lifted over the resuspended muscles and excess skin will be trimmed prior to suturing removed from the muscle in the forehead or cheek area.
The primary goal of this procedure is to lift the cheek and jowl area, rejuvenating the face by improving the jawline. In some cases, patients may combine this procedure with a blepharoplasty or fat transfer procedure.
What does the mid-facelift cost?
The mid-facelift cost starts from $13,950 or $90/week. Exact costs and information relevant to your situation is offered during your initial consultation. This is a crucial first step not only to determine the price relevant to you but also whether or not this procedure is suitable to match your cosmetic goals.
Your consultation is also the time to have all questions answered to ensure that you have total confidence in the process and its ability to provide the aesthetic you desire.
Why should you choose the team at ICCM?
All of the ICCM team is highly trained and experienced in all of the procedures we offer. More importantly, our goal is to make our patients the top priority. No matter which procedure you are considering, we work with you to ensure you have all of the necessary information to make the best decision.
Our experts, led by cosmetic surgeons Dr Tony Prochazka, Dr Ramin Amighian and Dr Ken Tung, along with the talented team here at ICCM are highly qualified, with great success and experience in their speciality areas.
Your journey with us begins from the first point of contact, and we are here to support you every step of the way with total care and professionalism. The skills of our team are exhibited by our stunning portfolio of work and many happy patients. Delivering a successful procedure is our main concern, and we are experts at ensuring it is the case. Speak to the team today about making a positive change in your look and life.
Rather than opting for a full facelift, you can speed up the process of achieving a younger look with alternate options.
Frequently Asked Questions
The longevity of the procedure will vary with each patient based on differences in healing and skin elasticity. With all of that in mind, mid to lower facelifts generally last 7-10 years. It is important to remember that these procedures do not stop the aging process; they reset it.
Incisions often follow natural creases, so scars typically aren't very noticeable. Our surgeons strategically work in such a way that hiding any necessary scar is very easy.
Any required stitches will be removed after the one week mark and you may experience some swelling and bruising which will heal on its own over several weeks. You should be able to return to work in around two weeks and should avoid any strenuous physical activity for approximately three weeks. The results of the procedure should be evident after two to four months.
The ideal candidate would be a person with premature ageing or a middle-aged patient who is experiencing sagging cheeks and jowls. Possibly complementary procedures such as neck lift or eye-lid surgery could also be added.
You can also combine this procedure with dermal fillers, fat transfers, or various skin resurfacing treatments to achieve complete skin rejuvenation.
Along with bruising and swelling, which is to be expected, you may experience a small amount of skin puckering of the cheek pad. This will settle to a natural position by itself very quickly.
Combining the mid-facelift with other non-surgical procedures can help create an overall refreshed look with more noticeable results. If you are interested, be sure to mention your interest in a combination during your consultation.
The team at ICCM will explain all of the available treatments and work with you to ensure your cosmetic journey is a success.
Before proceeding with any surgical procedure, patients should seek a second opinion from qualified healthcare practitioners.
The information on the website is for general guidance only and cannot be used as a basis to make a surgical decision, an initial consultation with our surgeon is required to help patients make an informed decision before proceeding with any surgical procedure.