Look more awake and youthful with eyelid reduction surgery, also known as Blepharoplasty. Improve the appearance of your eyes with Blepharoplasty, a surgical procedure performed to remove excess skin and bulging pockets of fat to improve the upper and lower eyelid aesthetic.
Many people choose to undergo Blepharoplasty in order to achieve a younger, brighter, and better-rested appearance. The bags and wrinkles that form around our eyes as we age are one of the biggest sources of frustration to people as they can make you appear more tired then they feel!
Many people choose to undergo Blepharoplasty in order to achieve a younger, brighter, and better-rested appearance.
What are the benefits of the Blepharoplasty procedure?
The skin and underlying tissue of upper or lower eyelids can be tightened and trimmed to reduce wrinkles and "eye-bags"
We can utilise different techniques to better achieve your goals
Surgical scars are hidden within the crease of the eye and will rapidly fade to become virtually unnoticeable
Dramatic rejuvenation of the whole face can be achieved with attention to one area
Blepharoplasty can be combined with other cosmetic surgical procedures for a more dramatic enhancement.
The procedure is straightforward and only requires light sedation and local anaesthetic
You will experience a full recovery in 1 – 2 weeks.
Medicare rebate may apply if droopy upper lids interfere with your vision
How is the Blepharoplasty procedure done?
During the procedure, our Blepharoplasty specialist, Sydney patients trust will perform specific techniques based on your goals. If required, skin folds and fat bulges will be removed, and eyelid creases improved.
The blepharoplasty procedure usually takes around 1 hour to perform. To correct drooping eyebrows or creases of the forehead, temples or cheeks, other procedures such as a facelift or brow lift either with conventional methods or the thread lift technique should be considered.
You will be issued pre-operative instructions immediately after you make your decision to proceed. It is essential to read and understand these instructions when preparing for Blepharoplasty in order to ensure the best possible results.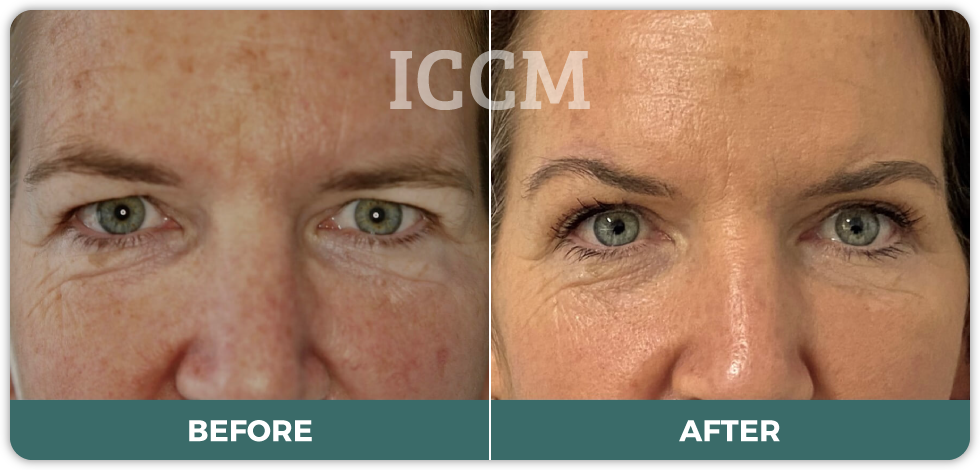 Direct excision brow lift and Upper blepharoplasty By Dr Tony Prochazka.
Those instructions may include:
Refraining from smoking for several weeks before and after surgery
Avoiding certain medications
Arranging for help following surgery, such as transport and in-home care for the first 24 hours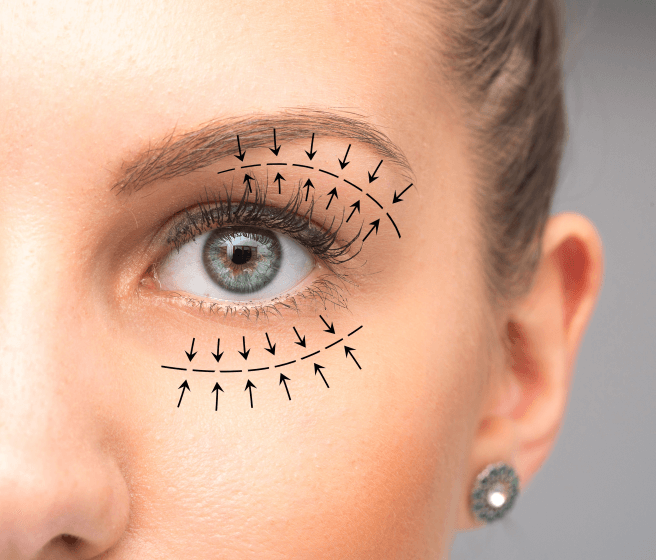 With the Blepharoplasty, dramatic rejuvenation of the whole face can be achieved with attention to one area.
Am I a good candidate for Eyelid Surgery?
You may be a candidate for Blepharoplasty if your upper or lower eyelids are characterised by:
Excess skin that hides the natural fold of the eyelid
Loose skin on the eyelid which may even obstruct your vision
Your lower eyelids have dark circles, bags, excess skin or puffiness
You have fine wrinkles in the area of the lower eyelid
For the Asian population, about 40% have a "single" upper eyelid fold, giving the eyes a hooded appearance. Some people may choose to undergo surgery in order to alter this crease and create a "double eyelid".
This can give the eyes a more open appearance and change the overall aesthetic of the face to give the illusion that the eyes are wider open and brighter. The aim of the surgery is to create a natural-looking crease in the upper eyelid that forms when the eyes are open.
A personal consultation with our doctor is the first step for any patient considering Blepharoplasty. During your consultation, we will assess your overall eyelid contour, the amount of excess eyelid fat and skin you possess, your eyebrow position, and the condition of the muscles in the area.
We will also discuss whether an eyelid tuck, an eye bag removal, Asian double eyelid surgery, or more is needed.
What is the Blepharoplasty Sydney price?
The prices for the two surgery options are as follows:
Upper Blepharoplasty (eyelid reduction) – $3,950
Lower Blepharoplasty (eyelid reduction) – $4,950
With our experienced team at ICCM, we can help you achieve the look you desire. If you would like to know more about Blepharoplasty or to request a consultation, please contact us today.
Frequently Asked Questions